We recently welcomed university student Elizabeth to VisAbility on an intern placement. Elizabeth is studying Digital Marketing at Curtin University. The 20-year-old is the daughter of Kenneth who produces and presents our podcasts at VisAbility. Kenneth started losing his sight ten years ago with retinitis pigmentosa and is now blind.
Chloe is 17-years-old and is vision impaired and is completely blind on the right hand side of each eye which affects 40% of her vision field. At the age of five, Chloe was diagnosed with an optic pathway glioma which caused cysts to form in her brain. She's had to undergo several operations and endured two rounds of chemotherapy.
Now in year 12 and in her final year at school, she's becoming more outspoken about her vision impairment.
Most recently she posted on Instagram about her frustrations at people's ignorance and misconceptions about blindness. We sent Elizabeth to meet Chloe to find out more.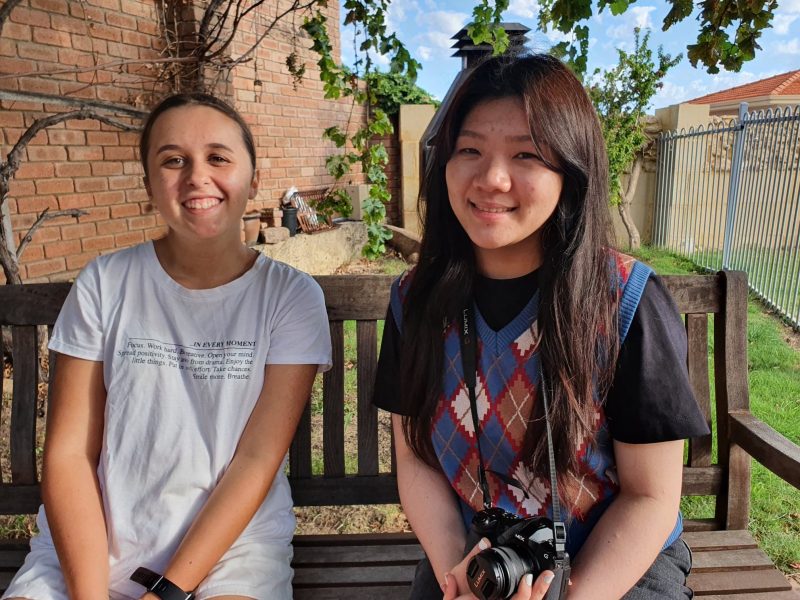 What are the misconceptions about blindness that you want to highlight?
The biggest one I have come across is that people assume that if you are blind, then you should look blind. People look at me and they think I should be holding a white cane or have a Guide Dog (link opens in new window) with me all the time.
People assume that you can only be blind if you've lost all of your vision, but that's wrong. Being blind does not necessarily mean you have lost all of your vision it's a term that encompasses all types of vision loss.
The misconception that stings the most is the assumption that blind people are less capable of doing things. Apart from driving, I can do anything thing you can do, it just takes me longer, so I really want to break down these misconceptions.
How do you advocate for those who are vision impaired?
Most of my advocating is through social media. I am honest and open with my thoughts. I plan on creating a Facebook page called 'Eye See' and through that I'll encourage people to ask questions, and then respond to them. It will be a great platform to open discussion and I'll encourage others to contribute.
Tell us about being a mentor at your high school?
I mentored a Year 7 student at my school who is also vision impaired. High school is very different to primary school. It's a completely new environment and it can be difficult to adjust, especially when you have a disability.
I shared my own personal experiences of when I first started high school, including the struggles I had encountered. I also gave her a tour of the campus and helped set up a 'How I Learn' profile for her to send to her teachers. 'How I Learn' (opens in new window) is a platform that VisAbility developed two years ago. It's a free tool to help young people with disabilities to advocate for their learning needs. It empowers them to have greater control over how they're taught and teachers can access this information.
What inspired you to mentor?
My own high school experience inspired me to become a mentor. There's so much misinformation and many misconceptions surrounding blindness and vision impairment. It can be daunting when you're adjusting to new surroundings and making new friends. It's reassuring to have someone who understands how you feel, has gone through the experience and can help you.
As a student with vision impairment, how have you adapted to high school?
There's a lot I've done to help me study and learn. If I cannot read the handouts for classes, I ask my teachers to send electronic versions of class handouts to me. My phone has apps which I use to use to make it easier to understand class content. My eyes get tired, so there's an app that reads the content on the handouts to me. Another app enlarges the information and I have have two magnifying domes that I keep in my locker to assist my learning.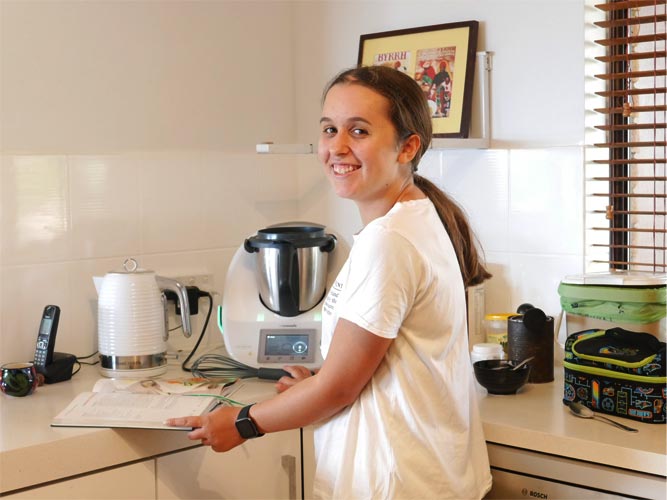 Do you have any hobbies?
Yes, music is something that has been constant throughout my life. I play the piano and  the violin and I've written a couple of songs. It can be difficult to write your emotions into words and I find it easier to express my feelings in a song. Baking is something else I love. I started baking when I lived in Cambodia as a child. My favourite thing to bake is chocolate chip cookies, but my family loves my banana bread.
If you'd like to find out more about what we can offer young people with therapy and support, head to our School Age Therapy Services.