Graham Pearce has made more than 200,000 edits in the sixteen years he's been moderating and editing Wikipedia entries. He's just one of an army of volunteers who ensure entries remain correct and up-to-date. He is one of just two Wikipedia editors worldwide who is blind.
Wikipedia is an online encyclopaedia where people can share their knowledge. Graham makes his edits using the JAWS screen reader.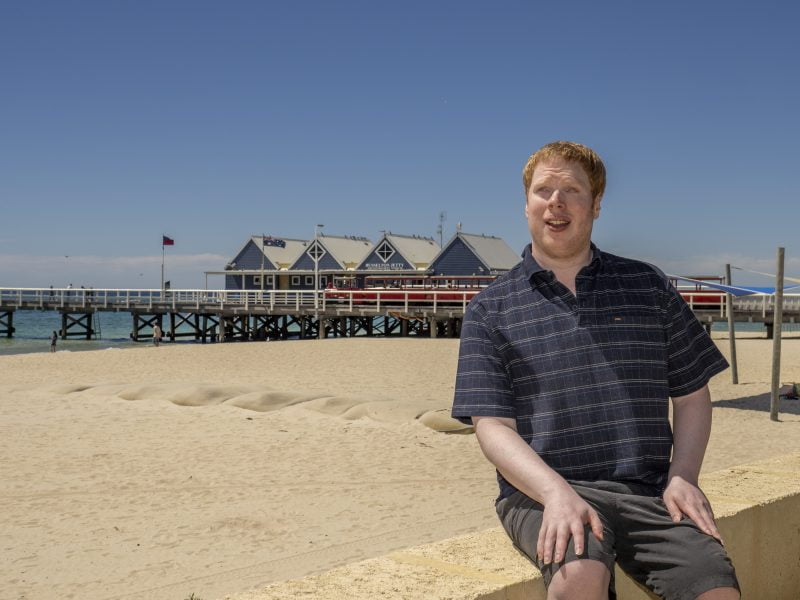 Graham moved from Perth to Busselton eighteen months ago and is a client of VisAbility. Now 33-years-old, he's hoping to have more of our orientation and mobility therapy, so he can become familiar with his new surroundings in South-West Australia.
He was born prematurely and as well as having no sight, he also has partial hearing loss in one ear. As a long-standing contributor, Graham spends more than four hours a day checking articles.
"I look at articles to check they haven't been vandalised with mis-information. There's around two thousand volunteers like myself across the world and we take this job pretty seriously."

Graham Pearce
Editing and blocking
It's always fascinating to learn what prompts people to become Wikipedia editors. Graham has grown up with technology, so he claims it's an extension of his love for computers.
"My dad was fond of proofreading. I spend a lot of time on the internet looking things up. Because I'm blind I use screen readers and assistive technology, so I suppose some people may call me a computer geek."
Graham was once a member of the VisAbility Computer Club and when he was younger he used to visit the Children's Resource Centre where he'd chat to Youth Support Officer, Ryan. He's also a member of Blind Citizens Australia.
Naturally inquisitive by nature, Graham feels proud that he's preserving the integrity of Wikipedia sites.
"I find it very satisfying because I like things to be correct and accurate."
He monitors a lot of articles about Western Australia, such as the pages on suburbs including Victoria Park where VisAbility is based, and historical events like the 1946 Pilbara Strike.
"I know when a school is studying a particular subject because there'll be amendments made in a relatively short space of time. Sometimes, it's just youngsters who want to alter things when boredom sets in."
As an administrator, Graham has the power to block people if they are persistent offenders. Each edit has to be recorded and logged which can be time consuming.
"There are a few who will go to great lengths to alter things. For example, one person put in the notes at the bottom 'don't make me call the cops!'"

David Pearce
Wikipedia's Wikimania
As a volunteer, Graham receives no payment for the work he does, but he has access to the online Wikipedia Library.
"It's a research hub, a place for active Wikipedia editors to gain access to reliable sources to improve the Wikipedia posts. It has newspapers, and dictionaries, so it's a great resource."
Graham also has the opportunity to attend Wikimania. It's the official annual conference of the Wikimedia Foundation. He's visited Washington DC, Hong Kong and Montreal. This year's event takes place in Thailand.
"They paid for me and my mother to go to the one in Washington DC. They've never held one in Australia. I'd like to see them organise a Wikimania in Europe as I'd love to visit Europe."
Hobbies and interests
Outside of editing Wikipedia, Graham enjoys listening to music, preferring classical music and hits from the 60s and 70s. He can play piano and it's no surprise to learn that he enjoys computer games.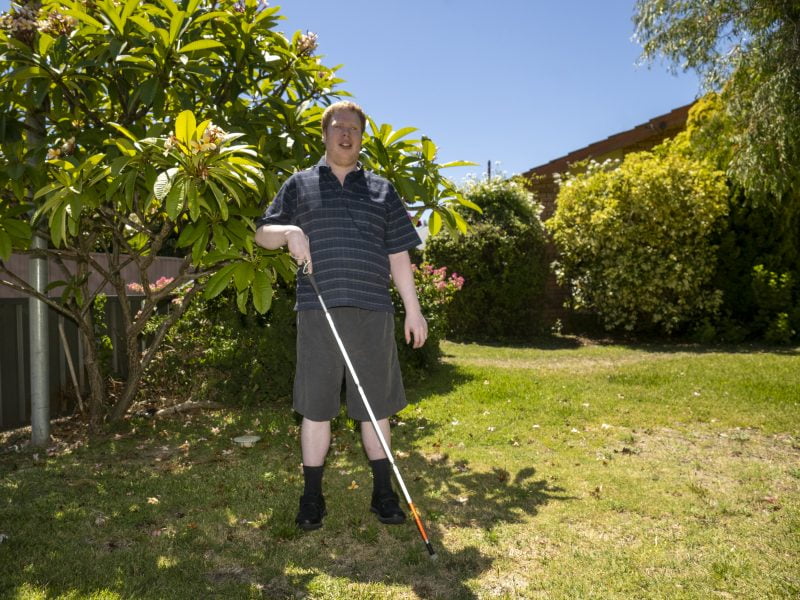 He says his family are proud of his Wikipedia achievements and although he's been editing the sites for sixteen years, Graham won't be stopping anytime soon.
Out of all his edits and checking of Wikipedia sites, is there one more memorable than most?
"Early in Wikipedia's history, edits were made to the Sicilian Mafia page and they later disappeared without a trace. I'm sure it was a software bug, but my imagination would run wild, could it have been mafia members themselves at work? I'd like to think so!"