"Pursue what excites you. Don't make excuses. Never dwell on what you can't do. Where there's a will – there's a way."
Melanie Chatfield, who has a retinal disease – retinitis pigmentosa (RP), has carved out a life full of adventure.
Melanie's accomplishments are outstanding. They include disability advocate, adventurous explorer, travel writer and committed member of various boards, including Retina Australia. On top of this, she has a full-time day job – a senior strategic role in health policy.
When Melanie started losing her vision with retinitis pigmentosa, it made her determined to tick off her to-do list in life.
RP occurs because of a defect in genes resulting in cells in the retina not working correctly. Over time you lose your vision, but it hasn't held Melanie back.
An avid traveller, she has visited an impressive sixty-five countries.
Highlights include:
Travelling 3707 kilometres in a motorised rickshaw as part of a rally in India.
Circumnavigating Sri Lanka in a tuk-tuk despite landing a day before the Easter bombings and witnessing the havoc it brought to the island.
Backpacking for six months around South America and hiking the Inca Trail to Machu Picchu.
Dancing the samba and salsa until her feet hurt at the Rio Carnival in Brazil.
Skiing on the mountains in Japan and snowboarding in Austria.
Scuba diving in the Galapagos Islands and exploring an array of colourful marine life in Raja Ampat.
Hiking in Nepal on two separate occasions reaching Mount Everest base camp (57600m) and Tilicho Lake (4900m).
Camping for three months in Africa surrounded by wild animals.
Walking from Porto to Santiago along the Portuguese Camino trail.
Navigating travel
Of course, COVID-19 has temporarily put a hold on Melanie's overseas travel plans, although she recently walked 130km of the Cape-to-Cape route in South-West WA. Melanie camped every night and the self-supported hike took six days.
She's also expedition kayaked from Denham to Monkey Mia, a distance of 120 km – just ahead of an unexpected cyclone.
Over the next few months, she's planning a return visit to the Abrolhos Islands off the coast of Geraldton, a location made famous by the Batavia shipwreck.
So how does she do all this with her retinal disease and deteriorating eyesight?
"It's all about life hacks. It's accepting you need to do it differently to everyone else and consequently finding ways to make it achievable."

Melanie Chatfield
Travel hacks
"If I want to go scuba diving, I choose locations where the water is shallow, the sun is shining and where additionally there are plenty of colourful fish to see. I always go with someone I can trust who can guide me so I don't get disorientated."
But what about skiing, that's more dangerous with limited vision?
"No, not necessarily. For example, I stick to the wide open green runs, so I don't have to worry about cliff edges. I find it helpful to follow someone wearing a high visibility fluorescent jacket who can ski in front of me and give me audio clues. Plus, I go to ski resorts where there is plenty of powdery snow – then you have a soft landing should you fall."
Melanie is so enthused about travelling that she spent a year as Chief Editor of a travel magazine called Travel Play Live (link opens in new window).
"I really connect with the ethos that women of all abilities can enjoy independent travel and embrace new adventures."
Advocate for retinal disease
Now mostly accepting of her condition, Melanie says when she was first diagnosed in her twenties, she experienced all kinds of emotions including anger, frustration and sadness.
"I was the first in my family to have a retinitis pigmentosa diagnosis. It came out of nowhere. It's a genetic eye condition, but I am not aware of anyone in my close family or extended family who has it."

Melanie Chatfield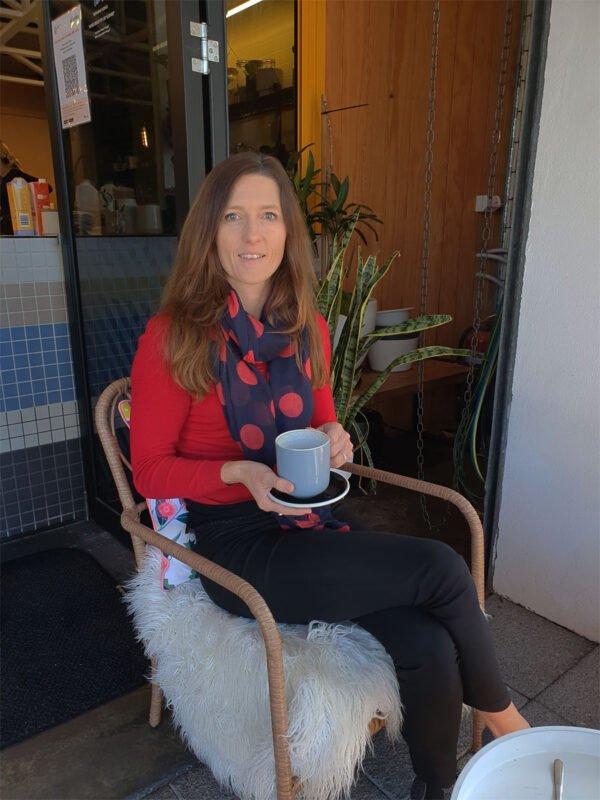 It spurred Melanie on to do all the things she wanted to do. In addition, it prompted her to advocate for others.
She's been a Director of Retina Australia (link opens in new window) for four years and has been heavily involved in raising its profile.
Retina Australia supports medical research into the early detection, treatment, and cure for inherited retinal diseases.
"At age 20, I was told there was no cure for this disease. Twenty-five years on we now have stem cell technology and gene therapy giving us hope for the future."
Finding support with your tribe
Melanie has been fortunate enough to attend the Retina World Congress for participants aged up to 35. It brings together one thousand specialists in retinal disease and features presentations on clinical research and development. People with retinal diseases or family members are also encouraged to attend.
"My go-to piece of advice for anyone who has a retinal disease or any other disability is to join support groups either on line or in person so you can 'find your tribe'."

Melanie Chatfield
"If you find people in a similar situation, you have that common bond and can help each other and swap stories," explains Melanie.
"It's incredibly helpful to know that you are not alone  so you can share a laugh about some of the challenges."
Over the years Melanie has, herself, received support from VisAbility with Orientation and Mobility (O&M) and Assistive Technology.
"My vision loss is gradual and slow. In the dark, I can't see anything. In the light, I can see a little and I can still read large print."
I don't always use a white cane, but sometimes I find it to be very useful – like in crowded places or venues which are unfamiliar."
Access, inclusion, and equality
Melanie is a past member of the City of Perth Access and Inclusion Group (link opens in new window).
Members meet to offer advice on plans and strategies in order to shape Perth to be as inclusive as possible.
"I think it is important to speak up about access issues and contribute to creating places and events where everyone feels safe and included."

Melanie Chatfield
While her time at the City of Perth Access and Inclusion Group may have come to an end, she's passionate about making a positive contribution. Consequently, Melanie is currently exploring other opportunities to apply her skills."
It seems there's no downtime for Melanie.
Favourite travel destination 
Finally, before our conversation ends, I ask one final question. What would Melanie's destination of choice be for people with low vision?
"One of my favourite places is Japan. It has a fascinating culture, wonderful food and has a great public transport system. I found Tokyo to be particularly accessible with good use of tactiles, well maintained footpaths and high contrast signage. People are aware of the white mobility cane and therefore go to real lengths to assist you. I felt very safe to travel as a female on my own."
Sound advice to bite the bullet (train) and head for the Land of the Rising Sun.
VisAbility provides a range of support and services for people with low vision. Our Community Activity Centre organises group activities for people with vision impairment opportunities to meet new friends.