Welcome back to our collection of Stories of Independence; written about you, by you. Guest writers are invited to share their own personal experiences, or express their views on the world around them. Below, Jackie Waters provides advice on how best to organize a home for a guest living with blindness or vision impairment. Jackie had recently sought out the best way to help a guest who was coming to stay at her place, to feel welcome and to navigate around the new environment safely and comfortably.
Through sharing her experience, we have the opportunity to explore the way we look at inclusivity and step into someone else's shoes. This is Jackie's story.
---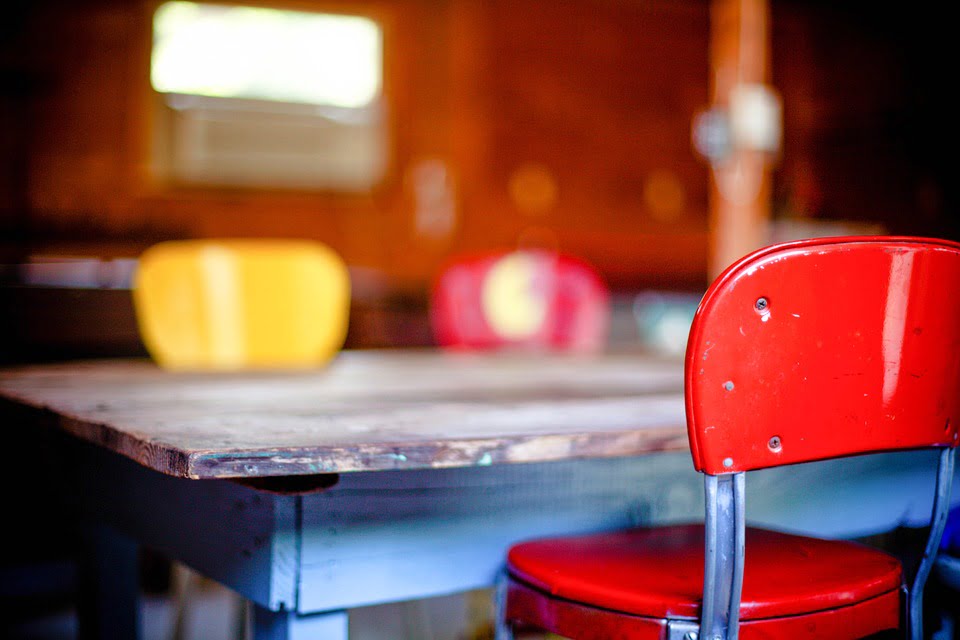 Preparing your home for a relative or friend that is living with blindness or vision impairment is a great opportunity to organize and simplify your space. It is important that function is at the top of your mind when organizing your space, and creating safety and security for everyone in the home. Decorative touches could be replaced with wider open spaces or function-driven colour choices, which in the long run offer much more of a benefit than a simple bit of added decoration.
At first you might find that a house with less clutter feels empty, but the freedom it provides all members of the home in easily navigating and using the space independently, makes the house become a home.
Below are some specific steps I followed in making my home suitable for all. I hope these can be of use to you if the opportunity ever arises where you get the pleasure of hosting someone living with vision impairment or blindness.
An organized space allows for a sense of control.
Losing your vision can be a scary thing for many people. Suddenly it can feel like everything is beyond your control. Being welcomed into a space that is organized in a way that supports your independence allows you to gain some of that control back. Allow your guest to feel self-reliant, even though help may always be nearby. Feeling independent is important for everybody's self-esteem. For example, a well-organized fridge with items carefully placed back in the same spot each time allows for a bit of simple freedom to do things we often take for granted (like grabbing a snack or two).
An organized space becomes dependable and welcoming.
Feeling safe and secure is often a first priority when welcoming a guest to a new home. In preparing for someone who many not be able to see their full environment, taking steps to make sure everything has a dependable place can make your guest feel welcome and safe. Someone learning to live in a new environment without using visual clues, may rely on memorization to map out the space. Try and keep things in much the same place to make your home a consistent, safe and dependable environment that your guest can count on.
A simplified space makes room for function.
When organizing your home for safety and security for a guest, less is more when it comes to decorative items. Instead of focusing on filling a space with decorative items or things that aren't very functional (like a throw rug in the hallway or too many pieces of furniture), leave open space for your guest to move through the home easily and confidently. Maybe give away decorative items for furniture that is needed and serves a purpose. Counter space often overtaken by knickknacks, can become a clear work space where items that are needed can be easily located and placed in the same space. Even things like the colour of walls, floors or furniture doesn't have to be tied to home décor, but function instead. A well placed bit of bright colour in a room without clutter or decorations can offer a visual cue like a hazard or change in floor.
While getting organized can seem like a bit of a hassle, it can make the difference between staying in a safe home and the potential for an accident or injury for your guest. What may look like a semi-useful stack of bags in your hallway, can be a tripping hazard for an unsuspecting vision impaired or blind person. Decorative touches like a shelf on a wall, can be a hazard for guests using the wall to navigate down the hall. I hope you explore and take into consideration the three benefits of organizing and simplifying your home I've mentioned above. It really can make all the difference for someone living with limited vision in feeling that they've enjoyed a stay, not just in your house, but your home.
Jackie