Ballroom dancing has never really gone out of fashion and is as popular now as it was decades ago. People with vision loss are now giving these weekly dance classes a whirl at VisAbility.
From the dramatic hip movements of the rumba to the playful, vibrant tango to the rise and fall of the waltz, there are many steps for people to learn.
Former Australian professional Dancer Darryl Davenport, is the founder of Ballroom Fit. Each person with low sight dances with a sighted partner, who offers them support and guidance throughout the hour-long session.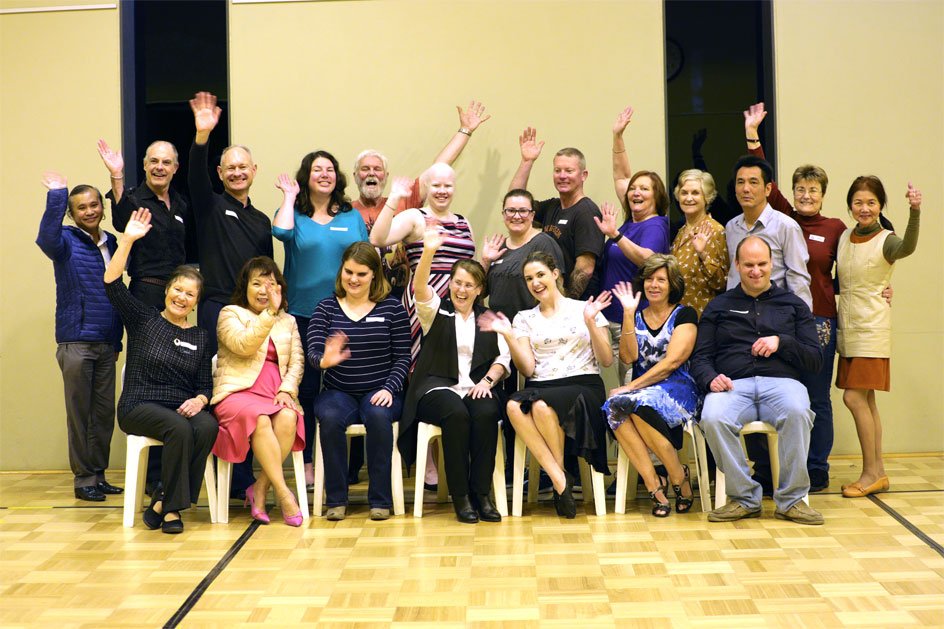 Feedback has so far been very positive.
I love it because it's so energising, it really lifts me up.

Emma
It's reassuring to have someone to guide you. I'm using my sense of touch, and of course, having someone to support you gives you greater confidence

Simon
I used to indulge in ballroom dancing as a child. I'm so glad I've come back to it. I'm having fun and keeping fit at the same time.

Jessica
Darryl has been dancing since the age of seven, when he first took lessons with the girl next door. His grandparents had been Ballroom State Champions so dancing was already in his genes.
Darryl now teaches 120 people in Perth. He's the perfect teacher as he's both patient and also encouraging with more than two decades of professional dancing experience. Classes available through Ballroom Fit now include wheelchair dancing, modern dancing for people with learning disabilities, and the classes at VisAbility.
It's really empowering to teach dance to people who have never experienced it before. Music lifts the spirit and dance can be very addictive.

Darryl Davenport – Founder Ballroom Fit
The dance classes start with everyone in a circle doing some warm up exercises. In an hour long session participants will take part in up to three different styles of ballroom dance. Each one is performed to music. At the end of the session there are some cool down exercises.
Keen to take part?
Where? VisAbility, 61 Kitchener Avenue, Victoria Park.
When? Tuesday 6pm to 7pm
How much? Cost is $15 per session. As a registered NDIS provider, the classes can also be funded through the Innovative Community Participation Program.
Contact? To learn more email info@ballroomfit.com.au
At VisAbility we offer a range of Recreational Services to improve your wellbeing, so contact us if you need more help.