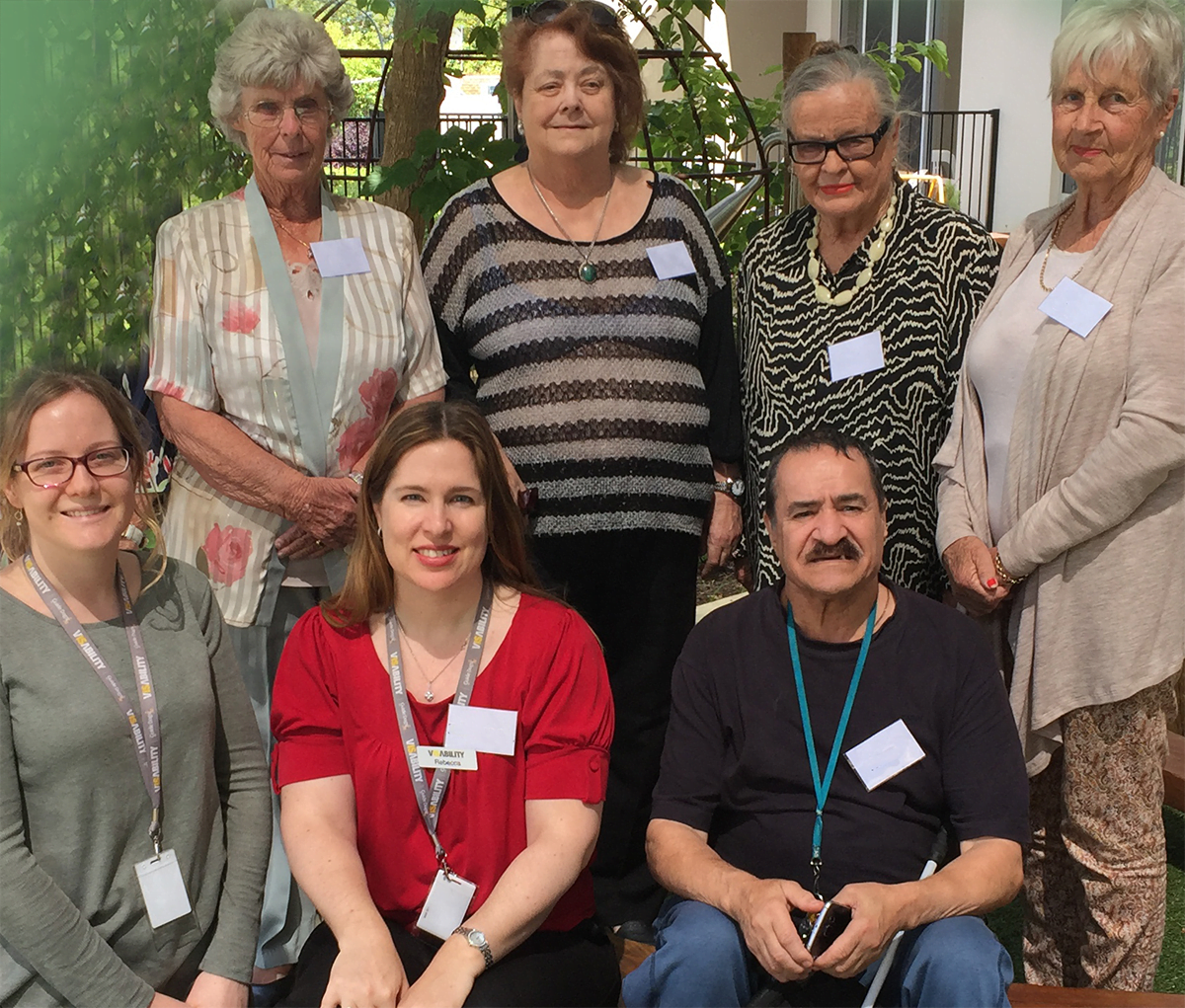 On Tuesday 13th December over morning tea, the Living Well Group that runs weekly at VisAbility gathered to mark the end of 2016. Running for six weeks, the Living Well Group allows individuals living with disability to come together and share experiences about their own journey to independence. It is an opportunity for those in similar situations to learn strategies, trial aids and equipment together, and see what support VisAbility offers. Ann, who joined Living Well after seeking advice from VisAbility's Occupational Therapist Rebecca Comber-Short, decided to come along. While admitting she was apprehensive at first, Ann remarks she is thrilled with the knowledge she has gained over the six weeks.
"It has been fantastic, I felt really at ease and they (the VisAbility team) couldn't have done anything more". For Ann it was "really, very helpful talking to people and seeing that it wasn't just me going through this. I could share experiences with similar people and have a privileged peek into how others were dealing with their disability".
This help also came in the form of topics that could educate participants like Ann, but also facilitate conversation around what works for different people. Two of VisAbility's experienced and knowledgeable Occupational Therapists run each session. Sessions range from providing tips and tricks on daily living, or demonstrations of aids available for purchase in the VisAbility Resource Centre. Ann was able to gather insight into which was the equipment best suited to her needs, and was appreciative of this help as shopping could often be a challenge.
An outline of the session offered over the last six weeks included:
Session One: Introduction Understanding Vision Loss,
Session Two: Maximising Remaining Vision and using other senses
Session Three: Staying in Touch
Session Four: Managing Personal Care
Session Five: Household Management
Session Six: Community Participation and Stepping Out
The Living Well group enjoys a 3 hour session, once a week at VisAbility. The cost is $4 per session and the sessions are run in the morning between 9.30am and 12.30pm. Over the past six weeks, friendships were formed and knowledge was gained. For Ann, she would definitely recommend the Living Well Group for anyone looking to educate themselves and connect with others. Ann laughs that she loved the experience maybe a bit too much, "I wish it could've gone for longer. I hope to return mid-next year, for a refresher course!"
---
Living Well Groups will start again in 2017. Don't hesitate, reserve your place by contacting VisAbility on 1800 VISION (847 466) today!