For many people who've lost their sight, whether gradually or suddenly, it can be a minefield adjusting to life with limited vision. Our Living Well program can give you practical advice and tips so you can find day-to-day-tasks easier.
One of the participants on our most recent course was 54-year-old Loc Tang. He completed the six-week course calling it 'extremely informative, very useful and a great way to make new friends.'
"It was during my orientation and mobility sessions with my therapist, that she mentioned the course. Glaucoma gradually destroyed my optic nerve which left me legally blind."
Apps and devices
Loc was keen to take on board any tips and advice because he wants to get back into the workforce. He was employed by Pfizer for 22 years as a chemist having graduated many years ago from Curtin University.
One of the key things he really appreciated on the course was learning about apps and assistive technology to help him to get around in the future.
I needed to adapt to my changing circumstances and regain some of my confidence, so I signed up

Loc Tang
VisAbility Client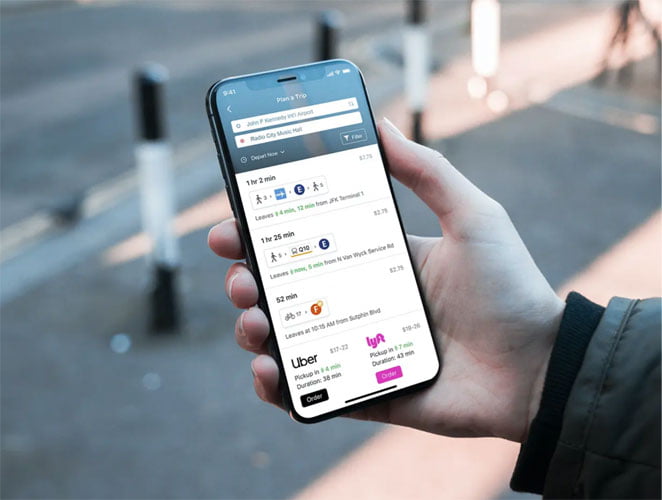 "The course facilitator, Rebecca told me about the Moovit app (link opens in new window). It gives me the best accessible routes to travel around Perth and WA. The information is given to me verbally and payments can be made through the app,'' he explains. The Moovit app is great for people with vision impairment. Picture courtesy of Moovit.
People with vision loss rely on public transport, but finding which bus stand your bus is departing from can be tricky. Learning about the Busport app (link opens in new window) during the course has been really useful.
"Busport lets me know when my bus is due, whether it's running on time and from which stand it's departing. I use this so often to get around Perth city now.''
Practical tips
Sight loss can bring many challenges. Many clients with limited vision say it can be constantly frustrating knowing where they've left important, everyday items. The Living Well program includes practical tips to overcome this problem.
A brightly coloured box in one permanent spot with house keys and small, important items like pens and a mobile phone is a great solution. It means all those essentials are in one place. Of course all the items need to go back in that same place.
Make it bold, bright and big – that was the message. I'm a bit of a gardener so I have created a bucket which is colourful and full of my gardening tools and I know where it is at all times.

Loc Tang
VisAbility client
"It's all about being organised, doing things in a systematic way. I put Velcro stickers on household appliances to assist me, such as the microwave or cooker, these tactile markers are so beneficial," he adds.
Loc is putting into practice all that's he's learnt on the Living Well program. He calls it a great confidence booster.
"In all honesty I was hesitant about doing this course but now I realise it's just what I needed. It's a great way to meet others so I'd recommend it 100%.''
The course is facilitated by Occupational Therapist Rebecca Comber-Short and Therapy Assistant Melissa Guy.
Living Well Course
Highlights of the course include:
Understanding vision loss
Learning about common eye conditions and the effects
Maximising remaining vision and making the most of your senses
Staying in touch with others
Products and aids which can help you around the house
Managing personal care
Household management including strategies to assist you
Community participation and maintaining confidence
Better knowledge of services provided by VisAbility
Gain insight into other valuable, practical services provided by other community organisations.
Contact us for information about when the next course will be held. 
Why not investigate our other group programs at VisAbility and contact us if you require more information.