Two of VisAbility's woodworking volunteers have come under the spotlight during #Give2Good Week (window opens in new link) held annually every March.
The week-long initiative backed by the WA Government inspires Western Australians to give, volunteer or gift funds within the charitable sector. Organisations are encouraged to share inspirational stories of generosity.
Rohit and Alan, both woodworking volunteers, feature in the online promotional campaign. Give2Good has been running for three years, and the message this year was #CelebrateGiving. We caught up with them both to discover more about their volunteering.
Alan
I'm a former cabinet maker and joiner. Born in New Zealand, I started my working life with an apprenticeship from the government. I was a chippy working on the red wooden telephone boxes. Did you know in each telephone box there were 40 panes of glass? I then moved on to making the sorting cabinets for the New Zealand Post Office.
I moved over to Australia when I was 38 and now at 70-years-old I'm retired. My working life has been very fulfilling both as a cabinet maker and joiner. In my retirement I've been restoring antique furniture, doing a bit of French polishing. I've plenty of time to spare and that's why I volunteer six hours a week.
I've been taught a lot in my time and now I want to give back. In my volunteering role I guide clients in any woodworking projects. They especially need my help when using machinery. Safety is paramount as they have very limited sight so they rely on me a lot. I am always amazed at the hidden talents of clients. I find it rewarding and it's also taught me to be more patient and understanding.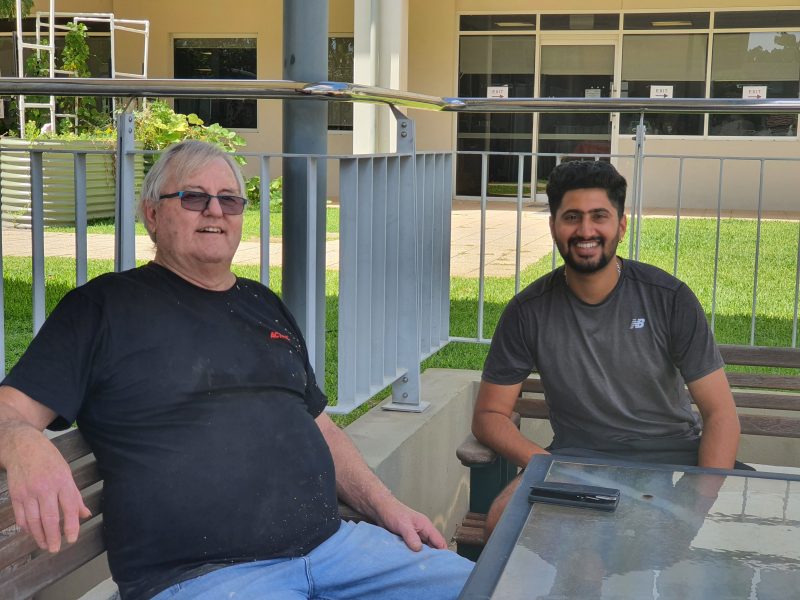 Rohit
I am from Punjab in India and came here to Australia to do a BSc in Nursing. From there I went on to study a BSc in Community Services at Stotts College and during my degree I landed a placement at VisAbility.
In India we are very family focused and I'm close to my grandparents. I get on well with older people and so that's where my career lies, working with older people with disabilities.
My second degree is now finished and while I'm looking for a permanent job I'm doing some volunteering assisting clients in the woodworking shed. I'm there to support them and that includes sanding, cutting and varnishing. You can see their faces light up with happiness when projects are complete. I am humbled when people tell me I am giving back because it's something I really enjoy.
There are more than 240 volunteers at VisAbility who are involved in a wide range of engaging activities. Everyone of them is hugely valued and plays an important role. If you'd like to find out more about opportunities that exist visit our current volunteer vacancies.