There's nothing like a pandemic to invoke a variety of wonderful and perhaps, unhelpful reactions within us. We all respond differently in a crisis. Many of you may feel more isolated than ever before but there's plenty of support on offer if you need it.
It's natural for anyone living with vision impairment to feel disconnected, vulnerable and isolated right now.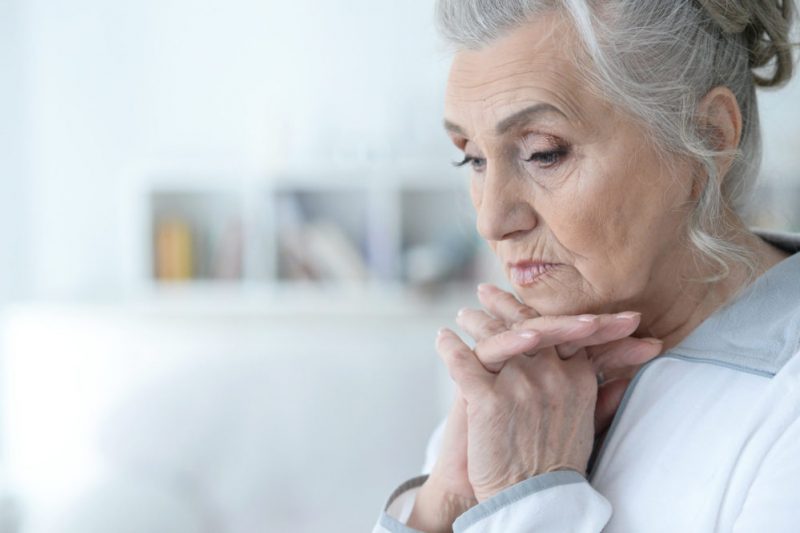 You may feel disconnected and isolated at the moment but these feelings are natural
That's especially true for those of you who've experienced sudden sight loss as it could make the sense of isolation more exacerbated. This can lead to a feeling of exhaustion and tiredness where you feel overwhelmed. But there is plenty of help available to tap into and there's lots you can do to help yourself as well.
Our team of Social Workers, Sharon Kellow, Marija Clark and Michelle Schinnick have come up with some tips you might find useful during the COVID-19 pandemic. They're available at the end of the line if you feel you need to talk to someone.
Why do we react the way we do?
At times like this people may struggle to adapt and adjust. Anxiety and fear-inducing situations sometimes mean we can often go down the path of unhelpful or extreme thinking, so it is important to avoid 'catastrophising' thoughts. As Marija explains such thoughts can cause unnecessary distress for ourselves.
Catastrophising increases anxiety. It's an irrational thought where we believe something is worse than it actually is.

Marija Clark
Social Worker
"The key is to remain calm as it helps us through stressful situations and keep us in better health."
Good advice is to try to manage these unhelpful 'worry bully' thoughts. Think about ways to instill a sense of calm into your life. That might be getting outside in the fresh air, doing regular exercise or having a structure to your day.
What should I tell my children?
It's important to give them correct information but to keep everything in perspective. Try to adopt normal routines and share credible information which you can find online.
During this time as parents try to be the voice of reassurance and give your child extra love and attention.
"Children may react differently to stress, they may withdraw if they feel isolated and can no longer play with their friends. Their behaviour might be different and they may not sleep well during this period," explains Michelle.
I feel very disconnected with others, what can I do?
There are plenty of ways to stay connected. You can still pick up the phone and speak to others or use an online platform to communicate with someone. This will help to reduce the feelings of loneliness.
Feeling connected gives us a sense of purpose and gives us our sense of identity so it's normal to miss that human interaction.

Sharon Kellow
Social Worker
"Practicing Mindfulness techniques helps us to notice the actual present and appreciate the here and now. Being in the present slows us down and encourages calmness and gratitude," adds Marija.
"Mindfulness brings individuals to the here and now, through focusing on the present and not worrying about the past or the future. Scientific research shows it will calm nerves and also fosters a sense of inner well-being and hope," Sharon adds.
Try to take part in an activity which you enjoy, that may be knitting or gardening, something which you may find calming and relaxing.
I am worried about finances, who can I turn to for help?
The WA Government has acted swiftly to allay people's concerns as there are many facing the prospect of financial hardship.
A $1 billion economic and health relief package will support Western Australian businesses, households and community groups.
These measures include:
Relief for households experiencing financial hardship due to COVID-19, including extension of the Energy Assistance Payment, no disconnections for power and water.
Income support for individuals will be at a rate of $550 per fortnight. This will be for recipients of JobSeeker Payment, Youth Allowance, Job Seeker, parenting Payment, Farm Household Allowance and Special Benefit.
Payments to support households. These will be two $750 payments to social security, veteran and other income support recipients and eligible concession card holders.
Early release of superannuation. Individuals affected by coronavirus can access up to $10,000 from their superannuation under Government guidelines this financial year and next
The Government is also reducing superannuation minimum draw-down requirements for account based pensions by 50% to benefit retirees.
Social security deeming rates are being reduced. The 'deeming rate' is the rate of income the government assumes a person's financial assets to earn. This move will benefit income support recipients including those receiving the Age Pension.
NDIS plans to be extended by up to 24 months, ensuring continuity of support for individuals.
During COVID-19 VisAbility's cancellation period will be ten business days otherwise the fee will be charged at full rate.
More details are on the Government's Treasury website (link opens in new window)
The Centrelink (link opens in new window) website also has more information on possible payments if if coronavirus is affecting you.
Practising what we preach
As staff we need to take the lead. Our therapy staff have received training so they know how to support themselves, individuals and families through this pandemic. Michelle Shinnick, Social Worker with Children and Youth Services (CAYS) held one of the biggest ever online Zoom gatherings within our organisation. It was an opportunity for staff to share ideas, so we can inform and influence our clients.
As therapists and clinicians we will work together to support you, but the important thing is to remember to maintain perspective as this time will pass.
Do not forget, we are here to offer support, so get in touch with us today on 1800 847 466  or visit our Social Work Services for more information.