Phil from Manjimup enjoys the out-of-doors and walking through the bush and claims this helps to bring out his creative streak as a poet. The 75-year-old had good vision up until five years ago when he started losing his sight to glaucoma.
"My eyes are getting worse. It was devastating to realise that my vision was declining, but I've received so much support that I'm not letting it get me down at this age," he explains.
If glaucoma is not treated, it can cause total blindness. Glaucoma has an increased risk with aging, and if there's a family history you have four times the likelihood of it developing. 
Reflecting on his own life experiences, Phil explains how he took up poetry late in life.
Phil's book of poems
On advice from his friends, he put his poems in a book and had them published.
My poems are about life's ups and downs and can be quite personal. I wrote one for my friend who'd lost two sons to suicide. He found real comfort in it. The poem spoke about the healing process.

Phil 
Phil has plenty of life adventures to draw upon which offer writing inspiration. He worked in the agricultural business for many years and even owned and ran an antiques shop. He's also organised horseback expeditions for tourists.
A keen outdoor enthusiast, he's always loved bush walking, but when he started losing his sight, he was reluctant to venture out. But under the guidance of his Therapist Gillian Fry, Phil is gaining more confidence. He's receiving Orientation and Mobility instruction and learning how to use a walking stick, resuming more sedate bush walks once again.
"I love the bush and enjoy prospecting. I once found a fair bit of gold, a Troy ounce and a half, close to the Ashburton River in the Shire of Leonora," he explains.
Bravery award for fire rescue
In 1987 while Phil was living in Broome Hill in Great Southern, he witnessed a fire in a neighbouring property.
"It was ferocious, I heard these cries for help. A girl was trapped. I was the only one around and I smashed the window. The 13-year-old girl survived but her mother died. I've never forgotten that day."
Phil was awarded a bronze medal for bravery, but it also led to post traumatic stress.
"It took me some ten years to recover from that as I couldn't stand noise and that's when the poetry helped."
Nowadays Phil is enjoying a more gentle pace of life. He enjoys lawn balls and is participating in a swimming program at the local pool to keep active and healthy. He doesn't let glaucoma limit his lifestyle.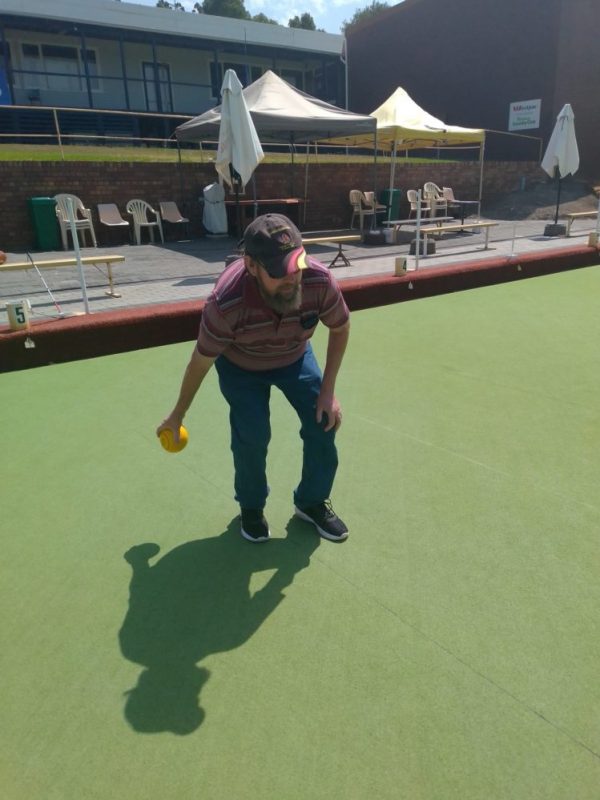 He's reading once more thanks to new technology and using magnifying glasses to make things clearer. He's had assistive technology instruction from Occupational Therapist Susanne Reilly. 
I'm a lucky man. I've had an interesting life, plenty of adventures. I've met lots of people along the way and it's been encouraging to know my poems have been appreciated by others.

Phil