Did you know that VisAbility now offers Exercise Physiology? An exciting new part of our multi-disciplinary therapy services, Exercise Physiology uses exercise to increase fitness, rehabilitation or treat health conditions, injuries or disabilities. It can have positive effects on your overall health and wellbeing.
Felicity Austin, our Community Activity Centre Team Leader, is an accredited Exercise Scientist. We caught up with her to chat about the life-changing new service, and how it could empower you.
Hi Felicity, tell us a bit more about Exercise Physiology!
Hello! As an Exercise Scientist I design, deliver and evaluate safe and effective exercise plans for people living with vision impairment, disabilities, injuries or chronic medical conditions. I work hands-on with a wide variety of clients from a range of different backgrounds, teaching them how to move their bodies more effectively and efficiently to combat any health conditions they might have.
What can this new service mean for our clients?
There are so many benefits to Exercise Physiology! Our clients can access these services through a University-trained professional and have an exercise program tailored to their needs. Our team will conduct a thorough initial assessment, followed by a clear step-by-step management plan using specific exercises and education to help you reach your desired goals.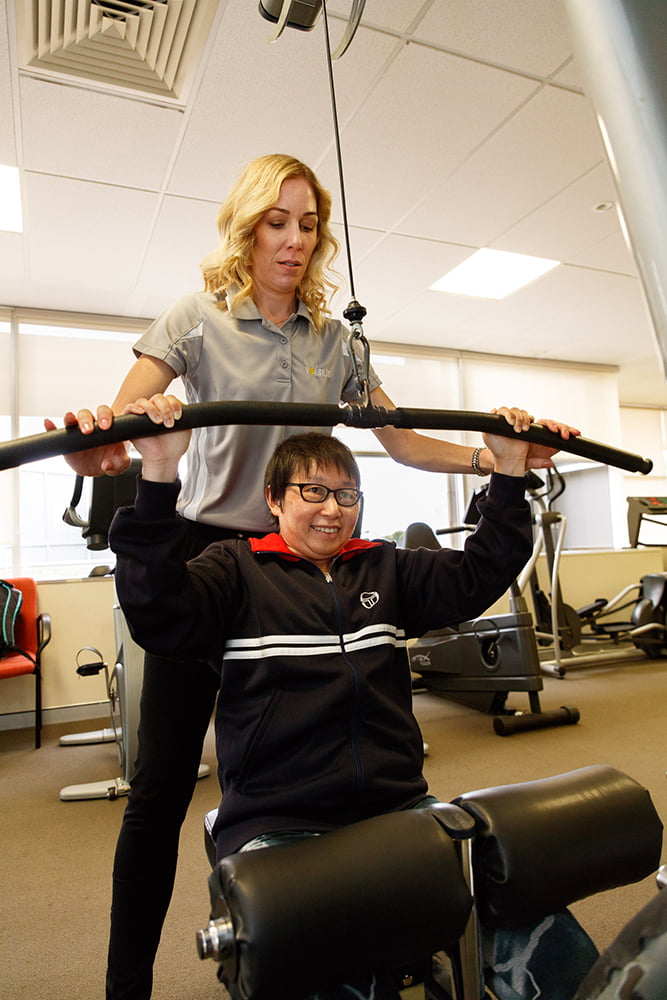 Who can access this service?
If you're a VisAbility client and aged over 18-years-old, you can access Exercise Physiology. Your service will be offered by myself a qualified Exercise Scientist, or Kane Perris our new Sports and Recreation Officer. Kane has a wealth of knowledge and experience, and works to a very high standard.
How can we access this service?
This service can be included in your NDIS or My Aged Care plan! If you're not sure how to go about doing this, simply talk to one of our friendly team members.
You are very passionate about Exercise Physiology, Felicity! What do you love most about being an Exercise Scientist?
There are too many things I love about my job to name all at once! I love the simple, but scientifically-proven thought, that movement is medicine. Exercise not only improves your mental and physical well-being, but reduces the impact on diseases such as coronary heart disease, stroke and diabetes.
I get blown away that a simple thing such as moving your body, can have such a massive impact on our overall health. Most of all I love the feeling that exercise gives us and love to see the smile on my clients faces after a great exercise session!
Thanks Felicity!
If you or someone you know would benefit from Exercise Physiology or would like to know more, please don't hesitate to get in touch.